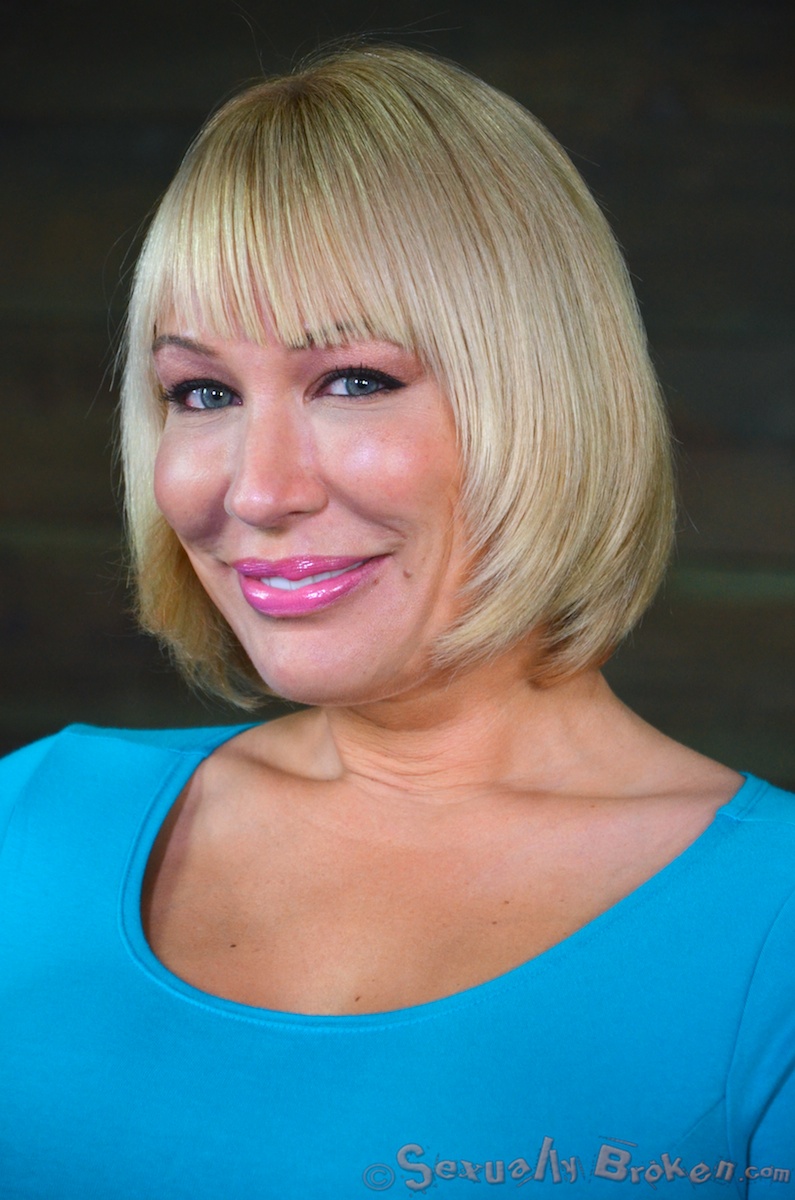 Mellanie Monroe
Mellanie Monroe is a tall buxom blond from Florida, USA. Her big 36D breasts on her 5'9 frame look absolutely fabulous, and it's hard not to keep gazing in their direction. Mellanie was living a fairly ordinary life when, at 33 years old, she decided she'd had enough of that, and she wanted to experience something wild and exciting instead.

Always a very sexual person, it didn't take Mellanie long to decide to give adult entertainment a try. Entering the industry as a MILF, Mellanie enjoyed some good performances but could never quite reach full sexual satisfaction from those encounters. She was perpetually seeking something new and adventurous to give her what she craved.

Once Mellanie discovered the world of BDSM fetish it didn't take long for her to get in front of a camera and have her entire exploration filmed.

Those massive jugs look even better when they're surrounded by thick rope ties that bind Mellanie's flesh and make her boobs swell from being constricted. Her hands are tied behind her back with more thick rope in one scene, and then she is subjected to a long hard dildo that drives her completely over the edge into the realm of amazing orgasms that leave her panting and begging for even more brutality.

A rough blowjob turns into a hard double ended fuck session that deteriorates into a brutal punishment and discipline session as Mellanie is shown exactly what is expected of her. As Mellanie encounters even more intense sexual degradation and humiliation, her enjoyment of the BDSM fetish grows even further. At Insex On Demand you can enjoy some of Mellanie's experiences yourself, as she learns exactly the kind of submissive MILF she needs to be to enjoy maximum satisfaction during her BDSM fetish shoots.

3 MELLANIE MONROE MOVIES